Heros and Mentors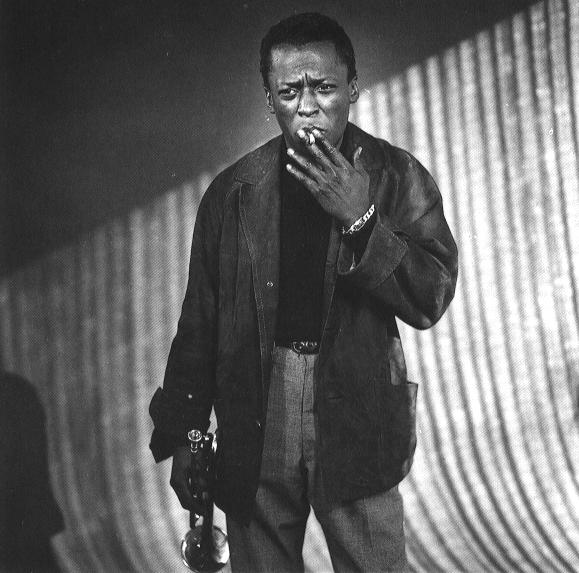 ---
back
On the trombone, it all comes down to the big three!
J. J. Johnson

The original man in terms of the modern jazz trombone. Not much I can add to the volumes written about J. He is a picture of modesty and he is a frequent participant in his own email mailing list! How's that for accessible?! There is a great JJ site run by the mailing list administrator at http://www.jjjohnson.org/mailing-list/





Curtis Fuller

Curtis Fuller, coming of age in the 1950's is the embodiment of trombone excellence in the hard bop era. If JJ taught us how to run with the wolves, and he did, Curtis taught us to swing hard and soulfully. My childhhod buddy Chuck Royal introduced me to Curtis, he was trying to cure me of some un-hip influences. It worked! Curtis did it. The first Curtis I knew was on Blue Train, and I swore he was playing a valve trombone, it was so clean and fluid. At an important moment in my life I saw Curtis at the Ladies Fort in the East Village, playing quartet. Before that day, I was lucky if I ever improvised three notes in a row that made sense, after that day, I was on my way! God bless Curtis Fuller.

Slide Hampton

If JJ, even retired is still the king, Slide is the Prime Minister. He has applied all that came before him and placed the trombone on secure footing in the Coltrane and post-Coltrane era of harmony. Slide is a great arranger and is a master of of the mechanics of our music. Slide is almost single-handedly responsible for raising the bar for today's trombonists. Slide's World of Trombones was an incubator of young talent in the 70's and 80's Clifton Anderson, Steve Turre, Clifford Adams, Papo Vasquez, Clarence Banks, Earl McIntyre, Doug Purviance, Janice Robinson, whew! Slide is still going strong!
---
For me, these individuals have had the biggest hands-on impact on my musicianship
Peter D. Ford, Jr

My high school band director, and the first teacher to treat me, and teach me like a professional musican. Just about every musician has one of these pillars in their foundation. Peter Ford was from Washington, DC, my home town, and was educated at Howard University and at the University of Michigan. He played professionally in DC all of his life, and when I started to play gigs alongside him, I don't know who was more proud! Peter D. was a trumpet player in the house band at the famous Howard Theater and just did all the black shows that came through DC (and back in the day, all the shows used big orchestras). Peter D once subbed in the Duke Ellington Orchestra! (I wish I had gotten to ask him about that.) The first time I subbed in the Count Basie Orchestra, I thought of him the whole time. He was my high school band director at McKinley Tech. He directed me in the marching band, stage band (that's what we had to call it back then) concert band, and brass ensemble. He induldged me and let me play lead in the stage band on bass trombone (ha-ha), and sousaphone, made me a band officer, let me direct the stage band at some school assemblies, and turned me loose writing arrangements for all of the groups. He taught me act like a professional, and instilled in me that music was an art form, not a competition. During football season, he had marching band practice at 7:30 and led jazz band rehearsal until 4:30 pm. Then he would take students home in his truck (and I mean all over DC!!)
The day I found out he died, I cried like a baby.

Rick Henderson

Rick was my first professional leader and I played with him in high school on the recommendation of Peter Ford. Rick is best known as a 1950's alumnus of the Duke Ellington Orchestra. Rick replaced Johnny Hodges!!! Rick also recorded with Dinah Washington. Rick used to run the house band at the Howard Theater and is well known in New York by the musicians of his generation. I heard a story that Charlie Parker came through DC in the '50s and that the only saxophonist that made an impression in town was Rick Henderson. Since Duke Ellington had both Rick and Clark Terry in the band at the same time, he used them as his boppers. Duke didn't miss a trick! Rick is well known for his writing and arranging, his Carney for Harry Carney was recorded by The Duke Ellington Orchestra.

Nathan Davis

Nathan Davis has been at the University of Pittsburgh for(ever)over 25 years. When I was a student at Carnegie Mellon, a baritone saxophone player from the band at Pitt recruited me. I couldn't have been more shocked when I got there. The Carnegie Mellon band was typical of most college bands, even today, playing in the Swiftius, Altius, Fortius style that meant playing the most overwritten and overbloated scores availble. At Pitt, at least half of the book was head arrangements. Head arrangements! We would play the melody then solo. Wow! We played Stablemates and Dat Dere and Joyspring and Milestones. I learned so many tunes and so much about the difference between improvised music and big band charts. Nathan took us on the road to Birmingham and New Orleans. Man that was great.

Fred Wesley

Every trombonist my age learned the solo on the J.B.'s Doin' it to Death. And when I say the solo, I don't mean either of Maceo Parker's two solos! Fred taught all of us how to play funk, and how to structure a solo like a conversation. Then we found out Fred could play any kind of music and this blew our minds. I was fortunate to finally meet Fred Wesley, and this phot is the proof.

Makanda Ken McIntyre

Makanda is one of the few individuals that I formally studied with. Sometimes a lesson with him was like a visit to the dentist. I have no idea what his teaching style was like with students with fragile personalities, but with me he was like a drill sargent. Tough love indeed! The chain of chance brought me to Makanda. I was doing nothing im music and went to see my friend, Geri Allen, at the old West End by Columbia University. I met one of the guys behind the classic Sounds of Sexy Soul TV-only LP (remember the commercial? "That's a fantastic album man, let me borrow it. No my brother," said the guy from Spike Lee's She's Gotta Have It, "You/ve got to buy your own!" It turns out my old friend James Patterson was one of the mostly Columbia U. B-School brothers behind the record. They were jazz fans and invited Makanda to come over and rap ( rap in the old sense) with them about the state of the music business. There I met Makanda and started to play in CAAMO for him. There is a nice site concerning Makanda. His early passing in 2001 was a severe shock to all of his friends and fans.

Steve Turre

I first laid eyes on Steve Turre in 1978. I spent the summer in NYC and was making absolutely no impact on anyone. He came into the old Charles Colin basement studio with the Woody Shaw band (the Columbia records quintet with Onaje Alen Gumbs, the late Carter Jefferson, Clint Houston and Victor Lewis, heh-- one of my favorite all- time bands that I saw in person). Steve wasn't in that version of the band, he was a hanging-out alumnus. He was wearing a skull cap, had the long beard and the longer ponytail. What a figure of mystery he was then. Years later, we met at a jam session at Geri Allen's house and our association began soon after. Steve is a consummate professional and a great inspiration to me, because, knowing Steve as I do, I know how much he has accomplised through work and practice, as opposed to just being a natural. Not all of us can be natural geniuses, but we can all work hard to get closer to where we want to be. Thanks Steve for having faith in me, and for introducing us to the potential of the shell.

Jimmy Heath

I am blessed to have crossed paths with Jimmy Heath. My friend Dupor Georges was working on his master's at Queens College and through him I would fight the traffic and sit in with the big band there. Wow. Jimmy Heath is a master saxophonist and a master composer and a master arranger. I have been priviledged to do some gigs with Jimmy. On one gig the trombone section was Slide Hampton, Britt Woodman, Benny Powell, and me!!!!! Wow!!! Thanks for everything Jimmy and especially for writing The Voice of the Saxophone

Charles Tolliver

No one individual has had a greater impact on me as a composer and jazz orchestra arranger than Charles. When I was a high schooler, I used to listen to 1180 AM WHAM in Rochester, NY late at night via ionispheric skip. The overnight DJ was Harry Abraham. The show was "The Best of All Possible Worlds" (If you are interested take a look at this letter Harry sent to Paul Baker in the '70's.) Harry managed to play some very hip music on a commerical radio station, including Charles Tolliver. I know thats where I first heard his composition Plight. BTW, the first notes on Plight are by Jack Jeffers! I have been blessed to become good friends with Charles, and to work with him every so often. Tolliver's Travels is my humble tribute to him and the NY music scene of the '70s. Charles still operatesStrata-East Records

Reggie Workman

Bill Lee

Howard Johnson

Britt Woodman

Benny Powell

Muhal Richard Abrams

Frank Foster

Cecil Bridgewater

Jimmy Owens
---
Of great musicians I haven't worked with, the biggest influences that aren't obvious (like Monk, Ellington, Basie, Miles, Mingus, etc)
Don Pullen

Gerald Wilson

Raymond Scott

Gary Bartz/H1>

George Adams

Don Byron

Larry Grahamn

Gustav Mahler
back